StarNYC
"Content Marketing" is the greatest new trend in online marketing, because it is rewarding for your customers, your creatives and your company. It puts the "WORD" in "Word if Mouth" – the most influential form of human communication.
"Content Marketing" done correctly is not 'cheap', but it is 'massively inexpensive' when you compare the Return on Investment to other forms of advertising. Does your company have a 52 Week Content Strategy? Think of the Year over Year growth you can achieve planning your content ahead on a smart timeline.
Your Front of House must fill 100 seats tonight. How many are already sold? When and where is your Point of Sale?
Internet communications including social media, blogs and digital mainstream media provide a unique opportunity for Restaurants to interact with their customers both on and offline. How well does your Restaurant treat its customers online? Hospitality is both digital and in person. Your Restaurant should lock in consistent Customer Care between treating its online and in-person Guests; never should you lose Reservations to poor quality online care.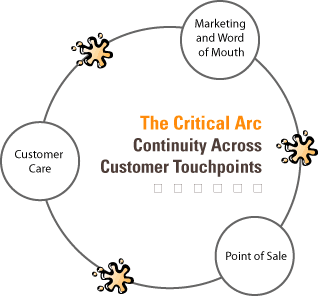 From marketing to reservations, to pre-paid gift cards, online ordering or printed gift certificates, we can help transform your Restaurant's business online. The result is that in addition to your existing sales, your new online POS (Point of Sale) moves your cashflow ahead in time and allows you to make sales Globally, so people can gift meals locally.
Back in 2001 when StarNYC used to talk about The New Electronic PR and how the Internet would revolutionize consumers' brand perceptions as a PR touchpoint, we were treated with outright skepticism. Fast forward to today's Twitter Era and we see Public Relations being conducted in real time. Just think of Jet Blue's pioneering use of Twitter – to tweet customer service goodwill in response to a consumer complaint! As a former TV media ad executive, I ask, do you know how much $$$,$$$,$$$ we spent to create the goodwill awareness of just one tweet?
Customer Relations is intimately wedded to Public Relations in the age of instant media.
The Zeitgeist Web means that marketing, public relations and advertising are all taking place in the same space, and now this "BOX" is mobile and location-aware.
So ponder this for the future – StarNYC introduces the New Predictive PR – using your Web Presence, analytics and trends to predict your customers questions, wants and needs.
Stay tuned for our app that will change the way consumers relate to businesses – a reverse on traditional PR that will help businesses better serve the customer – knowing the difference between as whisper and a shout.